Isabelle Egizio
Position title: Schools Co-Chair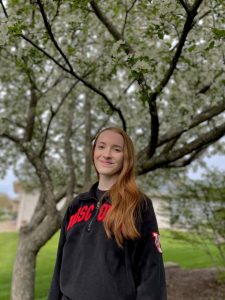 My name is Isabelle Egizio, and I am the Schools co-chair of Engineering EXPO. I am currently a sophomore double majoring in chemical engineering and environmental studies on a pre-law track. My favorite thing about EXPO is seeing how excited all the kids were visiting the exhibits and doing the activities!
As the Co-Schools Chair, I help organize schools day with all of the visiting grade schools. I work directly with the schools that were selected through our lottery to join us at EXPO and ensure everyone has a great time on schools day!
Outside of EXPO, I love to bake desserts from my favorite pastry chef Claire Saffitz! I also enjoy traveling and am hoping to travel internationally and study abroad during these next two years at UW-Madison!
If you have any questions for me, reach out via email at schools@engineeringexpo.wisc.edu.