Lars Krugel
Position title: Speakers Chair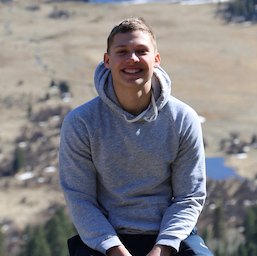 My name is Lars Krugel and I am from Sheboygan, WI. I am a senior studying biomedical engineering, with an emphasis on biomechanics. This is my second year in EXPO, and I am the Speakers Chair. I also served as speakers chair this past year. My favorite thing about EXPO is feeling like you are apart of something that could inspire a generation of future engineers.
As Speakers Chair, I am responsible for finding and scheduling entertaining STEM-related speakers to perform presentations during the event. These presentations can range from learning how bubbles are formed to looking at the robotic tools used by the SWAT team.
Outside of EXPO, I love finding new restaurants and claiming to everyone that I found a hidden gem. I also enjoy listening to podcasts and music literally whenever I can.
If you have any questions for me, reach out via email at speakers@engineeringexpo.wisc.edu.