Erin Schlegel
Position title: Indoor Logistics Chair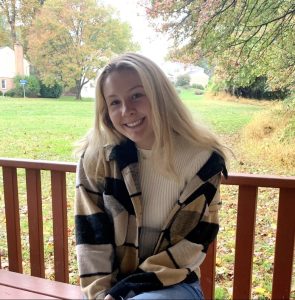 Hi! My name is Erin Schlegel and I am a junior majoring in Biomedical Engineering. This is my second year working with EXPO and am super excited to be on the team.
As the Indoor Logistics chair, my responsibility is organizing indoor exhibits, creating maps, and gathering all necessary materials for the exhibitors. It is important to make all the exhibits easily accessible to the community and to equally display all organizations.
Outside of EXPO, I really enjoys music and going to concerts. My favorite concert from last year was the Briston Maroney concert here in Madison. I also love being on the water and learned to wind surf this past summer.
If you have any questions for me, reach out via email at indoorlogistics@engineeringexpo.wisc.edu.